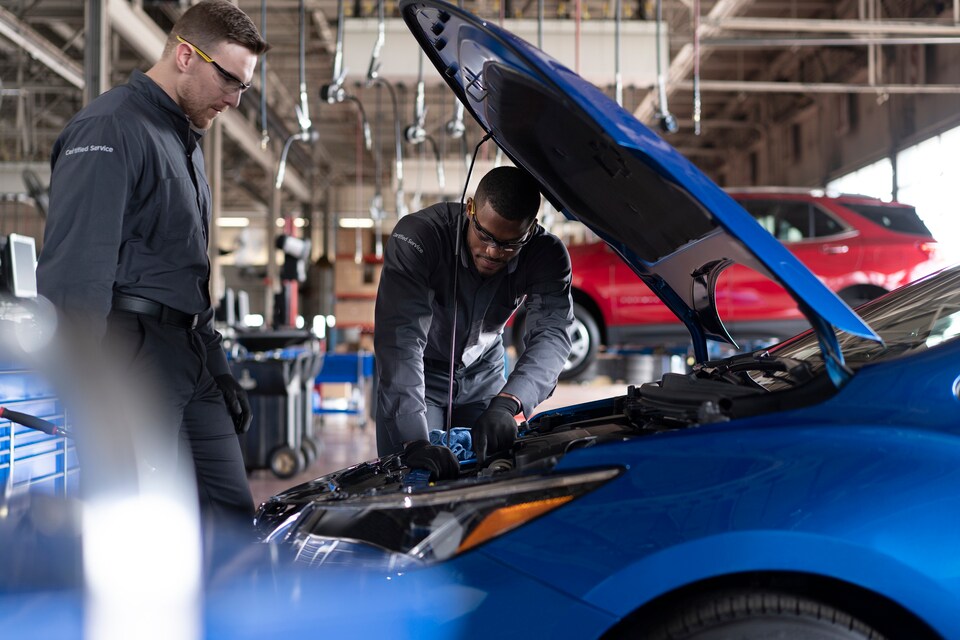 Recommended Service Intervals for your Chevy
With a Chevrolet vehicle, you've got a great vehicle on your hands, and it should remain that way for years to come. We said "should" because there's one surefire way to ensure your Chevy continually performs at its highest level. Your Chevy service intervals are key components to maintaining your vehicle's condition. And, if you're in the dark about it, we've got some light to shed on you just ahead.
Service Intervals
What is a service interval? It is a set schedule that each manufacturer creates for their vehicle inventory. Many different automakers use intervals of 30, 60, and 90k miles to check certain items on your car-but your Chevy will start at 15k miles. It's a checkpoint or pitstop for your vehicle to ensure the health and well-being of your car in Lafayette. Keep in mind that this excludes oil changes because those should happen more frequently, at between 7-10k miles. But for your Chevy, your service intervals are as follows.
15k-Mile Service
You've had the vehicle for just under or over a year, depending on your driving routine in New Iberia & Franklin, LA. Your maintenance technician will inspect your fluid levels, battery and check out the condition of your tires. It is a basic checkup since your vehicle is still fairly new.
30k-Mile Service
You're just about two and a half years into your vehicle ownership. This time, it will be a more in-depth checkup of your Chevy in Morgan City. This service should include a transmission fluid and filter replacement, power steering fluid replacement, and a new fuel filter. You'll also have your brake pads, suspension, and shocks inspected.
60k-Mile Service
Now, you're around the five-year mark with your vehicle in Vermilion. And, if you haven't sold or traded it by now, you'll bring it in for your next checkup. You'll have many of the same services as the previous interval, and if nothing was replaced during that interval, it most likely will this time around. They'll also inspect your brake rotors and check for wear on your belts and hoses and replace them as needed.
90k-Mile Service
Many of the services from the previous interval will overlap again. Meaning, a certain component didn't need to be changed at 60k miles; it will most likely need replacement now. The ignition system is inspected diligently, and the exterior is examined for rust and other deficiencies you may have gotten in Morgan City or St. Martinville.
Service as Follows
At this point, your Chevrolet has made it through the gauntlet and survived with stellar equipment and official factory parts to preserve your car's performance standards. After you've completed the regular service interval checkpoints, it is recommended that you get multi-point inspections during your oil change. A professional mechanic, like the ones on our staff here at Lapeyrouse Chevy, will keep an eye on key parts of your vehicle and suggest repairs or replacements if needed. If you follow these steps, you'll be well on your way to owning a vehicle that will last 150k miles and sometimes even 200k miles and more.
Lapeyrouse Chevy Near St. Martin
The key to your vehicles longevity in St. Martinville, Broussard, Iberia or any of the Youngsville Parishes. If you skipped an interval or want to ensure that your Chevy is up to par, you can schedule an appointment online or stop by and chat with us in person. We'll be happy to assist you and keep your Chevy running in classic Chevy fashion, with style, grace, and high performance.